ORIGINAL PAINTINGS BY GINA NICOLAE JOHNSON
IF A PAINTING IS SOLD, I CAN TAKE ORDERS AND PAINT SOMETHING SIMILAR
Use coupon BUYONEGETONEFREE at checkout! Second free painting must match the price.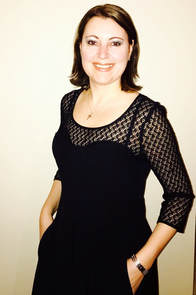 GINA NICOLAE JOHNSON was born in Romania and moved to the USA in 2005. Writer, journalist, novelist, poet and artist - painter. Author of three poetry books written in Romanian language, a novel in english ("Angels and ghosts in Transylvania"), several art books and "101 Deep Provoking Messages". Her "first love" was writing and then painting, but since moving to the USA and facing the challenge of language barriers, Gina's preferred mode of expression shifted from writing (in her native Romanian) to painting.
She realized that painting had become a first priority, but still continues to write in her native Romanian language and english.
'I am in love with the canvas and creating with beautiful colors. It is so easy for me to 'write a poem', but instead with a brush, colors, and a variety of media, but particularly onto canvas. It makes me feel good about being able to share the gift of art with others. In painting, I discovered myself to be one artist more profound, delicate, with my imagination exploring everywhere, every single corner of the Universe and behind. There are no limits in painting. I transfer in my painting everything I have discovered about Love, Humans, Life, Nature, Animals and many more subjects that are primordial to us, in order to see with an open mind and welcoming spirit. Inspiration is abundant, from love the flowers, delight at a beautiful sunset, or the ocean, a bird chirping, the sky and a day when I can see colors in front of my eyes. In the same manner, I like the abstract art, painting subjects that can be easy to translate into realism if you have an eye for this style. I enjoy being able to paint from images dreamt at night, from what I see with my mind, it makes me want more and to share with everyone the joy I have when a painting is finished. Painting captivates to the point that I don't even notice the passing of time'.